WE'RE STILL HERE
6th April 2020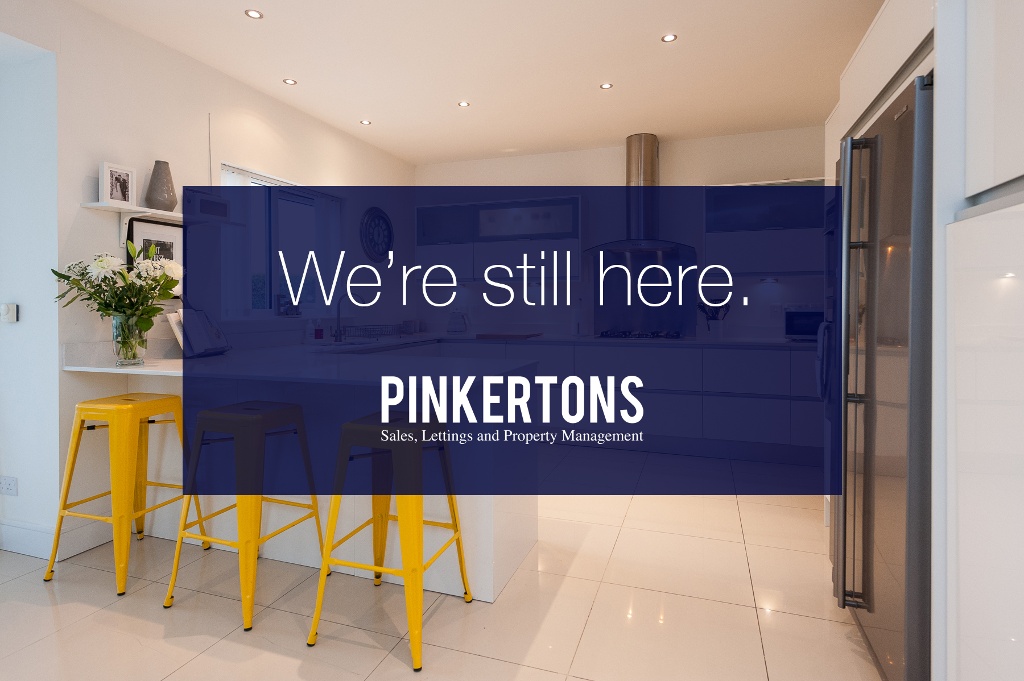 Here at Pinkertons, we know that these are difficult times for all of us with many challenges and uncertainty ahead. Whilst our priorities are our families, our health and ensuring that we are staying well at home, we still want to make sure that we are here to support, help and advise our clients and those who are considering a house move.
Although the Coronovirus pandemic is having a huge effect on life as we know it on a global level, the housing market is resilient and business activitiy remains relatively high and the cancellations of house sales is low. This goes to show the robust nature of the market and so, we want to be there to help people see their sale through to the end, while of course adhering to government and health officials guidelines.
While viewings and valuations in person are on hold, thanks to technology we are coming up with new and innovative ways to showcase our vast array of properties in a virtual way. This way, you can still have a look at what could be your new, dream home or even have a chat with our Senior valuer who can give information on your next step to getting your house on the market.
We can already see that once lockdown is lifted, there is the potential for a significant surge in the market and the demand for homes that we experienced in 2019 and the beginning of this year, will make a comeback.
Stay safe and please do not hesitate to contact us if you would like to discuss any of our properties for sale, for rent, or to discuss the sale of your home.