PINKERTONS PAVE THE WAY FOR FUTURE ESTATE AGENTS
11th November 2019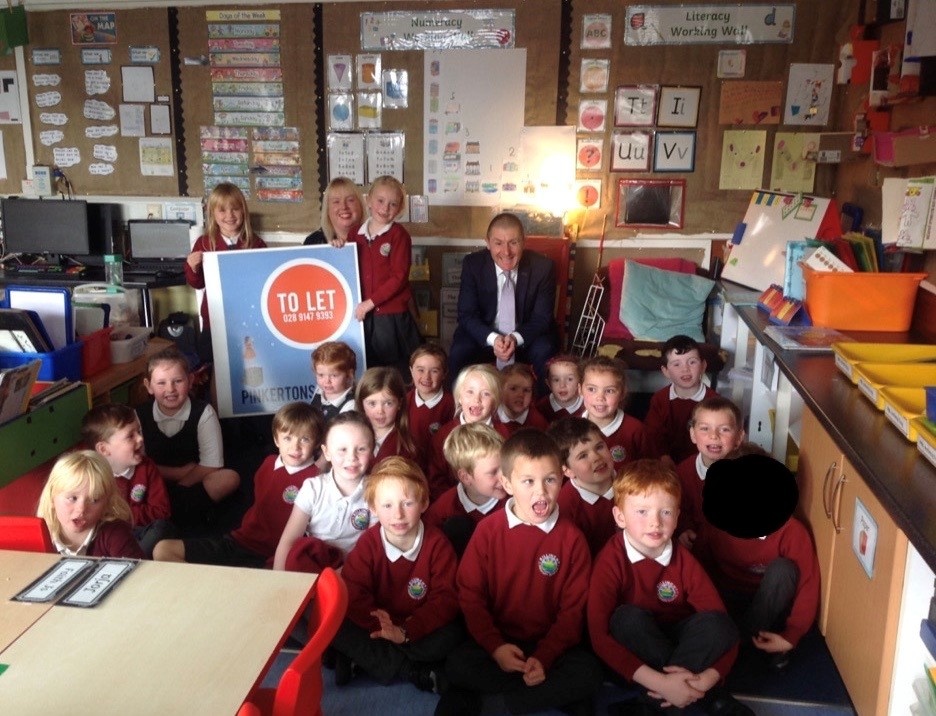 At Pinkertons, we are passionate about inspiring the next generation and so we were delighted to have the opportunity to partner with Killinchy Primary School for the second year running in their initiative to inform their pupils on the property market.
On Friday 18th October, Peter and Aimee spent the morning with the Primary Two's who have been working on a "Property Project" aimed to educate them on the property market and give them a better understanding of what is involved when it comes to buying and selling. Their task was to create a 3D model of their bedroom and Peter and Aimee came to assess these models.
Each child who participated received a certificate commending them for their effort and they even got to see how the laser measuring device works! Not only was this project a bit of fun for the children, it was also an important educational initiative. At Pinkertons, we are so proud to get on board with this as we firmly believe in educating and inspiring the future.
The children absolutely loved having Peter and Aimee with them, especially getting to ask them questions about working in Estate Agency and all that it involves. We hope that these children not only enjoyed learning about the property market, but also feel inspired to perhaps pursue a career in this field when they are older. Thank you Killinchy Primary School for having us!