PINKERTONS PARTNER WITH BALLYHOLME PRIMARY TO INSPIRE FUTURE ESTATE AGENTS
19th December 2019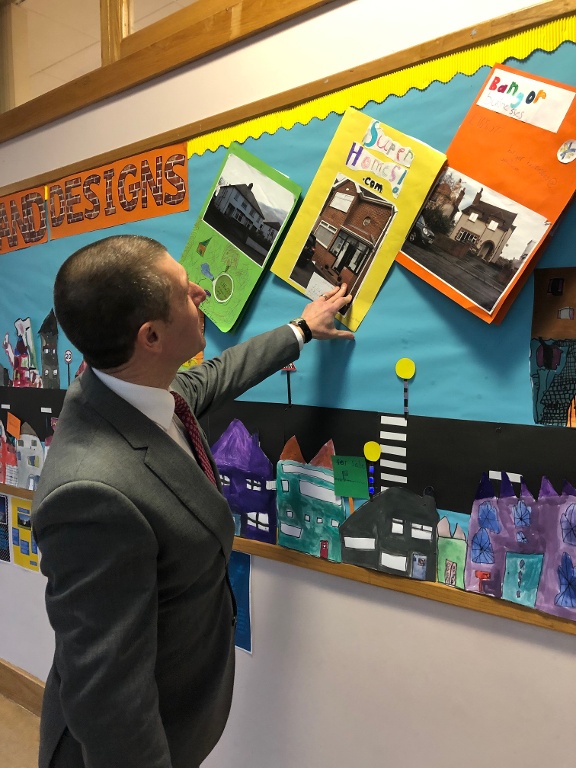 At Pinkertons, we love hearing that children are learning about Estate Agency in school and we were thrilled to have the opportunity to come alongside the three Primary Four classes in Ballyholme Primary School and talk to them about the field of Estate Agency as part of their school project on 'Property'.
Managing Director, Victoria Pinkerton visited all three classes and told them about what Estate Agents do, how they market properties, how they create brochures and explained to them the whole buying and selling process. The children absolutely loved it and asked lots of questions - we are sure they took away a wealth of knowledge!
The children were then able to put in to practice all that they had learnt and created their very own brochures with floor plans, room descriptions, EPC's and they even created their own name for their Estate Agencies.
Associate, Peter Morrison then had the chance to revisit the classes and judge their brochures - he was so impressed with the effort put in by each and every group and found it very difficult to choose his three winners!
Thank you Ballyholme Primary School for inviting us to be a part of this exciting and beneficial project. We hope that we have inspired some little lives to pursue a career in Estate Agency in the future!