PINKERTONS ESTATE AGENTS TEAM UP WITH CASTLE GARDENS PRIMARY SCHOOL FOR AN INNOVATIVE FUNDRAISING SCHOOL PROJECT
7th October 2019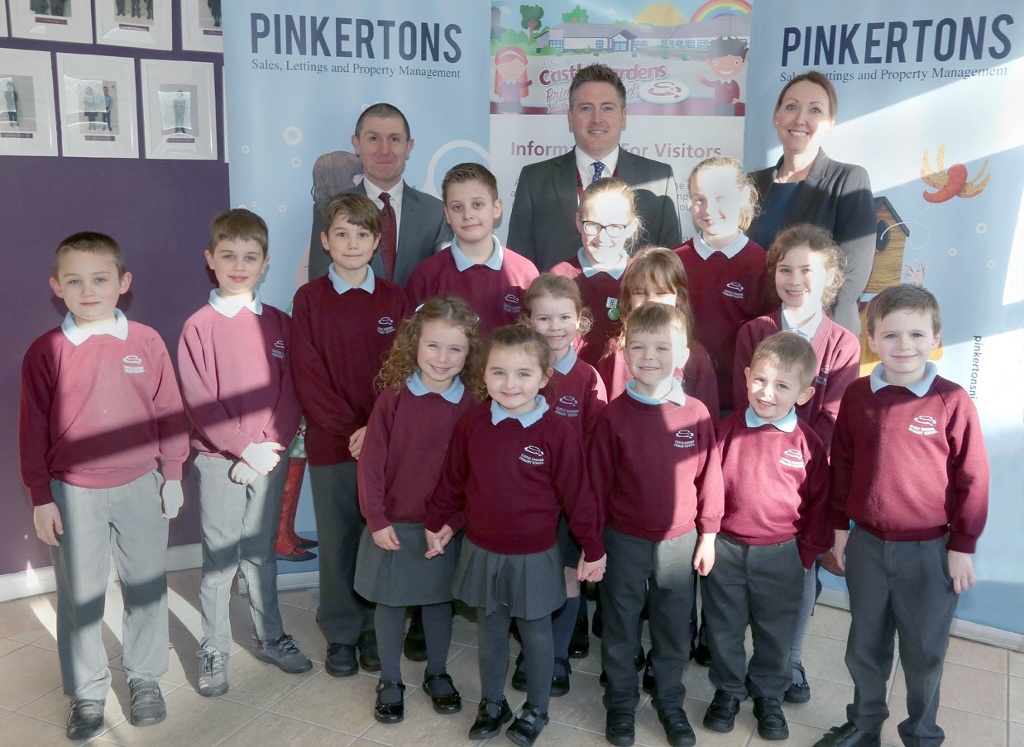 Pinkertons Estate Agents have committed to helping Castle Gardens Primary School in Newtownards raise £10,000, as part of The Pinkertons School Project. Pinkertons will be donating 10% of their commission from every home sold in conjunction with Castle Gardens Primary School. John Gray, Principal of Castle Gardens, explains that "We are delighted to become the first primary school to work in partnership with Pinkertons. This important and worthwhile project comes at a difficult time for schools who are facing unprecedented financial challenges.
This project will allow us to purchase essential items that will support the children ranging from ice packs to reading books to interactive whiteboards. It will also provide added learning opportunities as members of the Pinkertons staff will be participating in our well-established reading partnership scheme."
Victoria Pinkerton, Managing Director at Pinkertons commented: "It is with immense pride we embark upon this exciting project alongside Castle Gardens Primary School. We chose to launch The Pinkertons School Project with Castle Gardens as we were extremely impressed with the passion John and his staff have for teaching the children in their care. This project allows Pinkertons to assist in providing the essentials children should have as part of school life which are just not possible due to the poor funding in place.
We hope to grow The Pinkertons School Project in the future by working with other schools across the local area as we understand the importance of providing children with the best
possible education and pastoral care during their early years.
For more information about The Pinkertons School Project call Pinkertons Comber & Ards office on 02891 404100