Overvaluing Properties
8th June 2021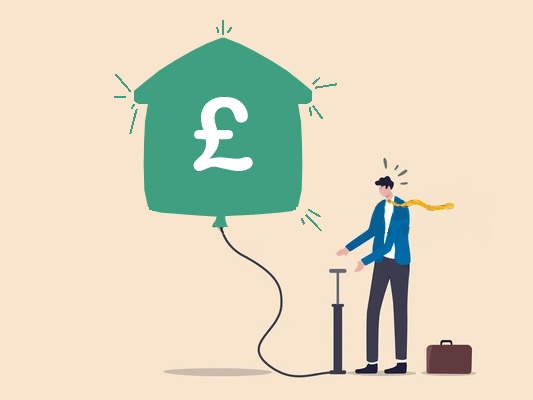 At best, this can be an error in judgement; at worst, a tactic employed to gain instructions.
Be wary of this game plan, as it is designed to secure your signature as many choose an estate agent based on the valuation alone. Sadly, the highest valuation often gains the confidence and instruction of unsuspecting homeowners, who believe that particular agent will deliver more money in their pocket! Sure, there's nothing to lose; you can always reduce the price, right?
WRONG! There are pitfalls to this strategy, and you could lose more than you bargained for.
These days' house hunters have a lot of information at their disposal and can be pretty savvy when it comes to the single most significant investment of their life. Buyers who spot an overpriced property will give it a wide berth. Plus, corrective price reductions need to over-compensate to make a difference as there is only one chance to introduce a property to the market.
Alarm bells ring when buyers see price reductions and can lead them to assume there is a problem with a property, and many continue to overlook properties long after the price has been corrected. The longer the property is on the market, the more pessimistic buyers become about it, and this will ultimately reflect in any eventual offers.
Something else to remember, if a buyer purchases with a mortgage, a third party RICS (Royal Institute of Chartered Surveyors) surveyor will need to visit the property and conduct a survey. They will be seeking comparable evidence of several similar properties selling in the area in the proceeding months to justify the price to the bank. If there is no such evidence, they will have to advise the lender not to lend at the agreed price and down-value the property.
So when receiving a valuation from an estate agent, ask for evidence of other properties they know have actually sold at their suggested price. If they can't demonstrate proof of their value, they either lack experience or, worse, are misleading you.
At Pinkertons, we have many years of experience and expertise in property sales, and we like to call the initial consultation a market appraisal. Yes, the value is important, but it only forms part of the process. There are many other factors to consider, including market conditions, customer engagement (service), quality of marketing, management of the conveyancing process and trust. After all, if an agent will not be truthful when you first meet them, do you think they'll have your best interests at heart throughout what essentially is, at the very least, a 4-month process?
At Pinkertons, we don't claim to be the right agent for everyone. What we do promise is honesty, integrity, and professionalism at every stage of the house buying process.
Contact us if this article has resonated with you or feel you would benefit from impartial advice. We are always happy to help.