JENNIFER HAMILTON – FIRST RECIPIENT OF OUR UNSUNG HERO AWARD
30th April 2020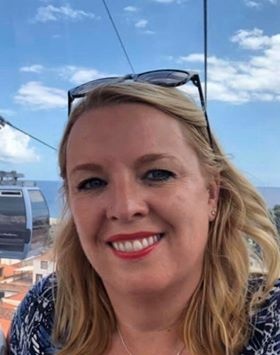 Last week we posted looking for nominations for the unsung heroes of our local community; those who really do go above and beyond what is expected.
We were really blown away by how many people are so kind, compassionate and caring in nature.
This week it was hard to select only one 'hero' but we are honoured to award our 'Unsung Hero Award' to Jennifer Hamilton. Jennifer was nominated by her team in the Critical Care Unit in the Ulster Hospital which is testament to how highly thought of she is by her colleagues.
Not only is Jennifer the Clinical Manager for Anaesthetics, Theatres and ICU at The Ulster Hospital but was the driving force behind the song 'To Heal A Broken Land' which was made to raise money for NHS charities.
Thank you, Jennifer. You really are an inspiration xx