DO YOU KNOW A SOMEONE THAT DESERVES A SPECIAL MENTION?
23rd April 2020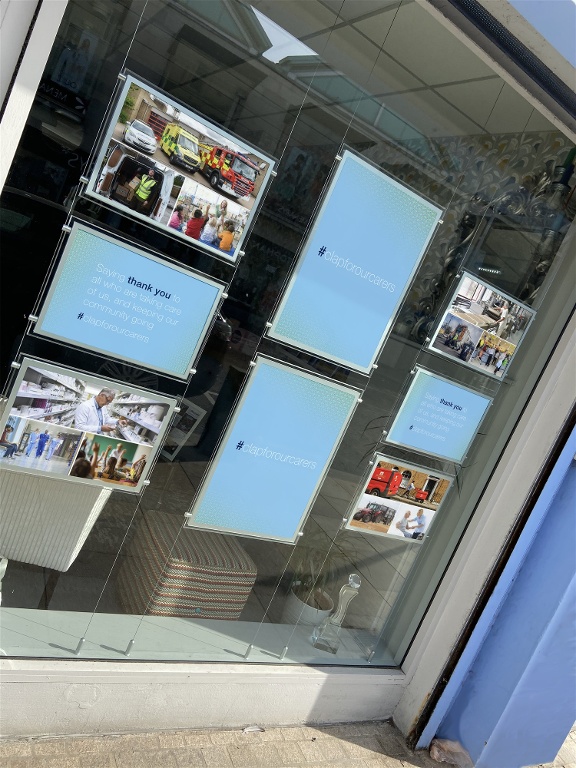 "Thank you", two very little words but two words that can brighten and change someone's day.
Do you know someone that deserves a bit of recognition for the wonderful person they are? Does someone you know bring colour and joy to the people they help, in whatever way that might be? If so, help us show them how much happiness they bring to the world during this challenging time.

There are so many people who are keeping us going at this difficult time, some of whom don't even know how special they are. They deserve to be recognised, turning this situation into a celebration.
I'm sure each one of us knows someone who is going that extra mile just because that is the type of person they are. Whether it be picking up the shopping for a vulnerable neighbour, doing all the school work/meals/play time with the kids/housework/shopping without uttering a word because their partner is a key worker, driving the local bus to ensure NHS staff get to work/NHS staff themselves, police officers and even those who are picking up the phone to an old friend in case they are lonely.

As a local business we want to acknowledge those 'one of a kind' type people who really are keeping our community going. For the next few weeks we are going to put this post up each Thursday for you to nominate an amazing person and we will chose a winner who we think deserves a special mention and post it the following Thursday.

So if you know someone local to Bangor, Ards, Comber and the Peninsula who you feel is that special person please send us a private message detailing who they are and why they deserve to be recognised. Please let us know whether you would prefer your nomination to remain anonymous.
Contact will then be made with the person we have chosen prior to the Thursday to get a picture and a bit more about them so we can post it up on our page - along with rewarding them a voucher to use in Creative Gardens when lock down is over, allowing them to brighten their lives like they have brightened ours!!

All we would ask is that if you see this post, please like and share so that as many people can be involved as possible, so on a weekly basis the most deserving person can be recognised.

Thank you x