Answering The Age-Old Question - When Is The Best Time To Sell My Home?
25th March 2021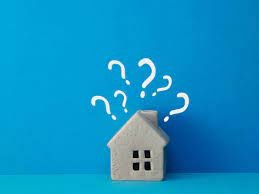 It seems there is a consensus among homeowners that Spring is the best time of year to sell your home. This was most certainly true in the past, and Spring is an excellent time of year to sell as the longer days, and rising temperatures lead to a feel-good factor and positive thinking.
That said, ask an estate agent this same question in the middle of winter, and you will also get a positive reply as to why winter is also a good time of year to sell your home. It is a characteristic of the modern property market that the high and low season peaks and troughs are no longer as exaggerated as they once were. Time of year should certainly be considered when selling, but it is only one factor. Other factors may have a more significant influence on when to sell.
Timing
Timing is much more than just the time of year; it is knowing the market, your competition, and possibly new house building in your area. At Pinkertons, we have the most current information on how the market is performing, what competition there might be, and any new development planned.
Current Market Forces
As previously mentioned, the seasonal fluctuations in the market are less pronounced. At present, it can be said that pricing is undoubtedly being driven by supply and demand, with stock levels lower than average, but buying interest at a level that has not been seen for many years. This market force indicates a sellers' market. It may not happen immediately, but as lockdown eases and more property comes to the market, purchasers will have more choice, which could initiate a levelling out of pricing.
Gardens & Outside Spaces
Gardens and outside spaces can create kerb appeal. However, should your property have a less sunny aspect, selling in Spring or Summer may have a detrimental effect and draw attention to the aspect, and Autumn or Winter may be a better time to sell. Another factor to consider may be residential factors such as children playing or seasonal holiday or school traffic. The time of year to sell can make a dramatic difference to the viewing experience.
Holidays
The holidays can present a dilemma too. Do you wait until the kids have gone back to school to go onto the market? This can go either way, as with viewers having the extra responsibility of looking after children they may not wish to view. Similarly, as a Vendor, you may have a holiday planned that takes precedence over selling your home. A solution here may be to get your home viewing ready with marketing already done, instruct your estate agent to conduct viewings while you enjoy a well-earned break, and hopefully have a sale agreed before you come home. If one is going away, it is worth dropping a key off with your estate agent so you don't miss out on any viewers!
It's Got To Be Right
Ultimately, the time must be right for you as a Vendor. At Pinkertons our professional and knowledgeable team are here to guide you through the selling process. Call us on 02891479393 for a no-obligation conversation and advice.